Posted by Northwest Gifts on 14th Jan 2021
Let's take a look at five great gift ideas for National Dentist Day!
Dentist (and their dedicated, caring staff members!) work hard to ensure that your teeth stay healthy, clean, and free from pain. So while it's always a good idea to show appreciation for their work, National Dentist Day is the perfect time to give a gift that shows you appreciate all that they do for those pearly whites.
When is National Dentist Day?
National Dentist Day is celebrated annually on March 6th.
How do you observe National Dentist Day?
For customers/clients:
One of the best (and easiest) ways to observe National Dentist Day is to post a glowing review of your dentist. This can be on Google, on third-party review sites (think Yelp), or on social media (most places have a Facebook page).
You can also send a card, a tray of goodies for the whole office, or a special gift. Whatever you do for your dentist, they'll appreciate it!
For dental office workers:
You probably already have some sort of tradition to honor and celebrate your dentist boss, but if you don't, here are some ideas:
Go in on a gift card to a classy restaurant
Have everyone sign an appreciative card
Give a plaque or special photo frame for their office
Commission artwork (from a professional artist, like this one)
Make a special donation in the dentist's name
Pitch in together on a thoughtful gift (see below)
For dentists:
National Dentist Day is about you, but you know that you wouldn't be where you are without your stellar staff. Plus, National Dental Assistant Week/Day is also often celebrated at the same time.
So give your staff some gifts!
We recommend something that can be shared among the whole staff, like a tray of bakery items, or a small gift personalized for each staff member. Our personalized tumblers are perfect for this, we can engrave each one with their name and "BEST. DENTAL ASSISTANT. EVER." or something similar - and you still get bulk discounts, even with individually personalized mugs.
For more ideas, read on!
5 Great Gifts for National Dentist Day
Personalized Dentist Tumbler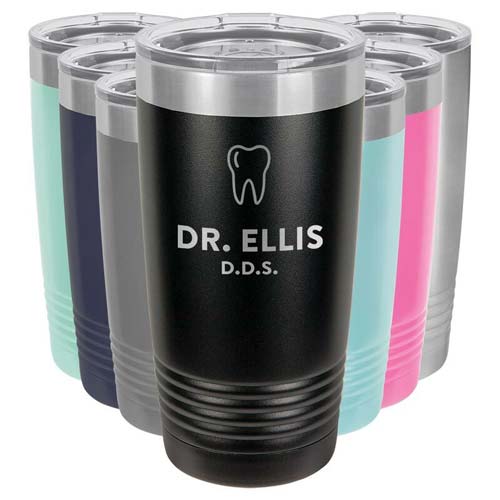 We have several options for personalized dental-themed tumblers. No matter which design you choose, these are great gifts for dentists or dental assistants and other staff members.
These tumblers are our #1 best-selling and most popular appreciation gift across all occupations. They're personalized, they're cool, they're useful - you can't go wrong with this gift.
Design options:
Name + "BEST EVER" quote (available here)
Tooth design with name and occupation (here)
Totally custom, with your logo and/or text (here)
Custom Engraved Wine Bottle Opener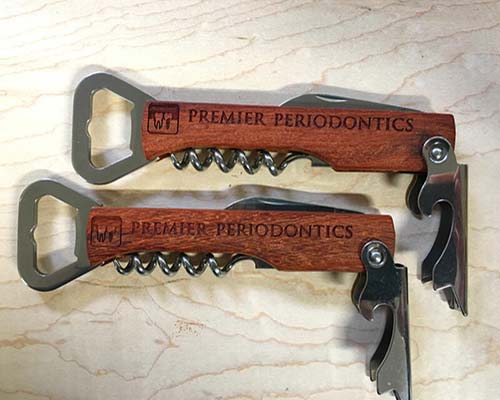 This is a popular appreciation gift because it's classy, personalized, and affordable. Bulk discounts available, and we can engrave each and every one with anything you like. Get one for the whole staff here.
Trees Planted In Devastated National Forest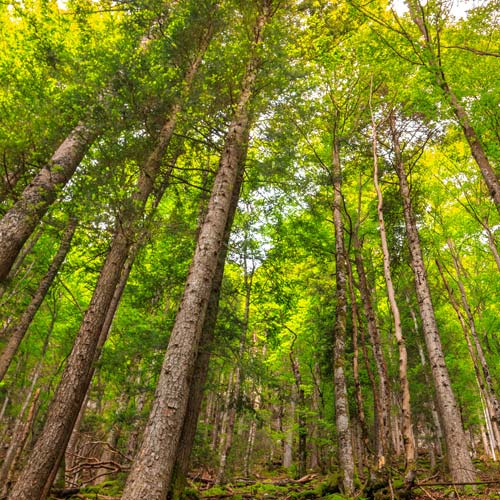 This is a good idea for "the dentist who has everything." What more can you give to someone who already has it all? Well, how about something that is deeply meaningful and benefits the earth?
With Trees for a Change, you can have a tree (or a whole grove of trees) planted in a devastated area of our country's National Forests. This helps restore and maintain the beauty of creation which has been entrusted to us.
You'll get a commemorative certificate along with coordinates for exactly where the trees have been planted. This will look great on the office walls, and it will be something unique that they can truly feel good about!
Personalized Dentist Sign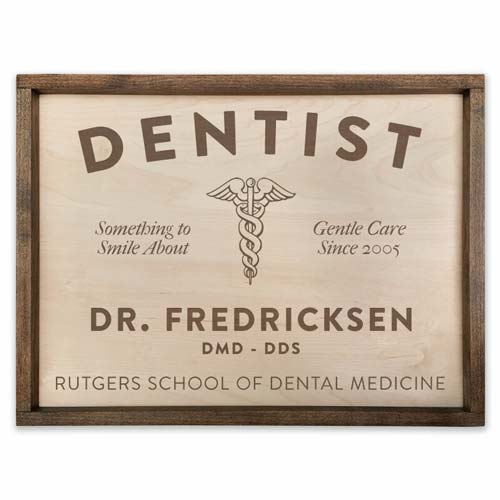 Our premier line of custom professional plaques wouldn't be complete without one for dentists. This sign is handcrafted in Oregon and fully customizable so you can get it just right for the special dentist in your life.
More Gift Ideas for National Dentist Day
Here are some more gifts of interest for dentists and dental staff members:
Dentist Retirement Gift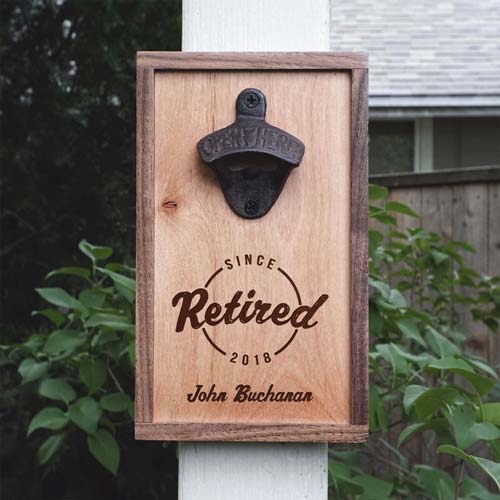 Our popular wall-mounted bottle opener is the perfect gift for the retiring dentist. Encourage her or him to sit back, pop a cap, and raise a glass to enjoy a well-earned retirement.
Check out more bottle opener designs here.