Posted by Northwest Gifts on 29th Dec 2020
What makes a meaningful graduation gift?
It's such a right of passage, isn't it, the graduation of a loved one? All of their hard work culminating in a ceremony, and then - gifts!
While cold, hard cash seems to be the easiest and most popular choice to include in your card, we think personalized, customized, inscribed, or homemade are much better (and much more memorable for the graduate).
Here are 15 creative and thoughtful graduation gifts that will be recalled fondly long after they've had their big day.
5 Most Meaningful Graduation Gifts
We'll start with five great gift ideas that everyone loves. Then we'll do five ideas specifically for the ladies, and five more geared towards the menfolk.
1. Personalized Professional Plaque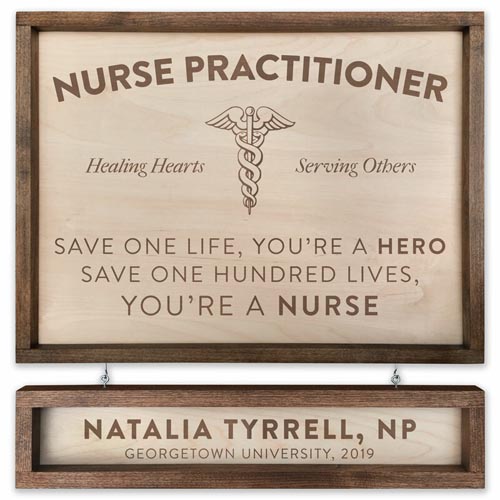 After graduation, your graduate is excited to start on their career path. Keep that excitement going with one of these gorgeous personalized office/occupation plaques.
You can personalize everything from the career to the dates to the name to the university their received their degree from. There are designs pre-set for medical specialties, lawyers, land surveyors, and more. Or you can customize your own!
Made in the USA from alder wood and birch ply, this will have a spot of honor on their wall throughout their life.
2. Graduation Bottle Opener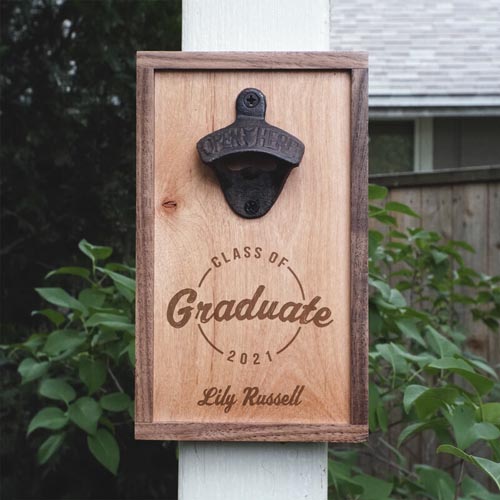 Nothing says, 'it's time to celebrate!' like a good local brew, ale, or cider! This will be the newest staple in their home, and all thanks to your good taste and customization.
Plus, if they open your gift first at their party, you can all break it in together (bring along a few brews, too).
3. Personalized Leather Journal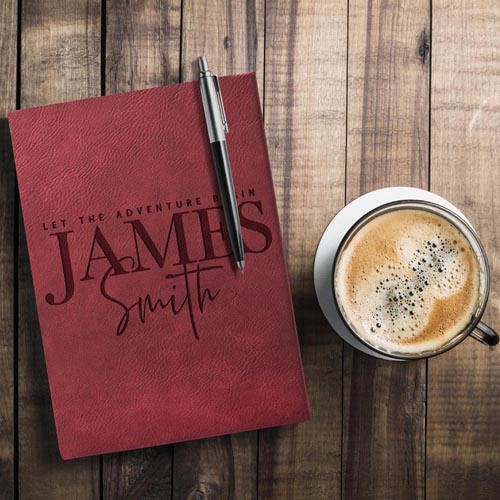 Whether graduating high school or college or trade school, memories are something that should be written down by hand.
This stunning leather journal can be personalized so it will always be returned to its owner if left at a bus stop, park bench, or coffee shop (you know those writer types … so forgetful).
4. Personalized Heirloom Bird Feeder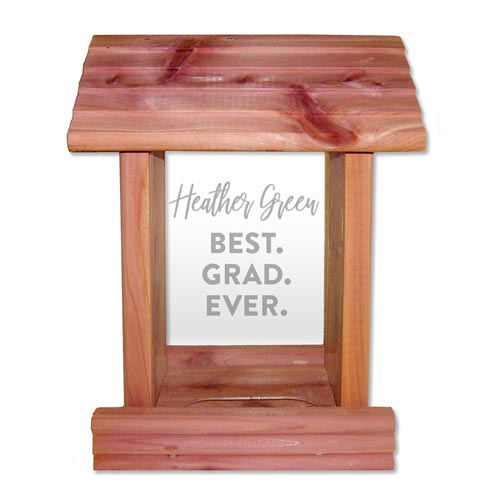 They can remember fondly their graduation date (and how hard they worked) AND keep those backyard birds well fed - all at once.
The newly graduated young person may move around a lot before they find their Forever Home, but we're sure this amazing bird feeder with its personalized message will come along with them as a cherished belonging.
5. Custom Bamboo Cutting Board

Whether your favorite graduate is a budding chef (and wouldn't this be perfect for someone who has just graduated culinary school?) or just someone who loves a good charcuterie platter for one (*raises hand slowly*), this custom bamboo cutting board will be worth its weight in gold.
Or cheese...
5 Sentimental Graduation Gifts for Daughter
6. Personalized Tumbler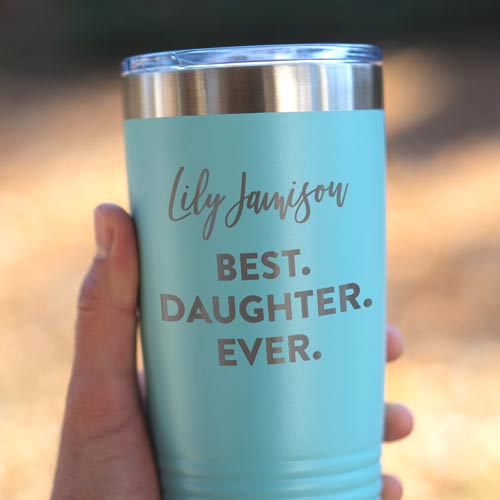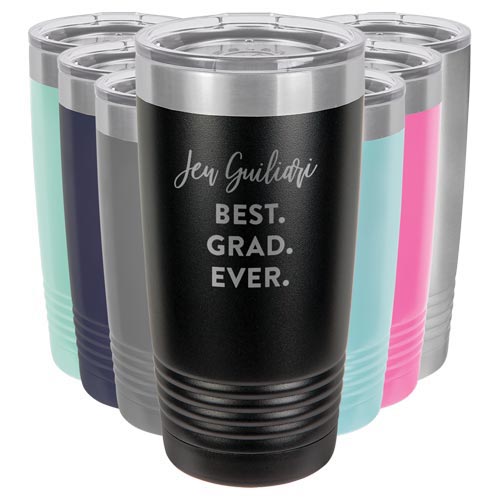 When it's your own baby girl who is set to graduate, you're already feeling sentimental! While personalized tissues aren't a thing (waitaminit.... after a quick search, nevermind, they totally are a thing) we love this personalized tumbler.
She may roam the world, far and wide, in her adventures and journeys, but she'll always remember you when she sips from this pretty mug.
It's vacuum-sealed and keeps her hot drinks hot, and cold drinks cold. So whether she's bundled up in the snow in Canada, or wandering the pyramids in Egypt, she'll stay hydrated. Which, let's face it, you've been nagging her about for, like, twenty years.
7. Custom Stemless Wine Glasses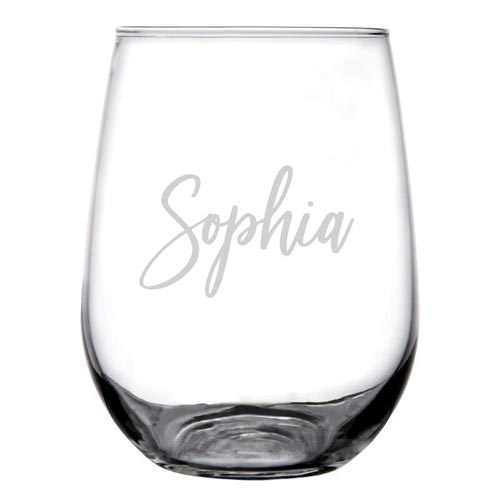 Engraved by you, Her Favorite Parent Ever, these sweet stemless glasses are just the thing for sipping out of - whether on a Tuesday in July, or setting the table for a fancy soiree during the holidays.
Be as witty or as sentimental as you like with your engraving!
8. Family Heirloom
Some of the best sentimental gifts don't come from a store. They come from your family.
Whether it's a scrapbook put together by you, a photo album of her ancestors, your grandmother's dress, or a quilt pieced together by you when you were just starting out, don't rule out looking around your own home for the very best gift.
A handwritten cookbook full of family recipes? A framed photo of your great grandfather when he graduated college? Anything goes.
9. Jewelry
This too could be a family heirloom (your mother's pearls, your own wedding set, your grandfather's ring sized to fit), or something lovingly picked at the jewelers.
Don't rule out antique shops either: if she loves vintage, she's going to love dreaming about the story and life of her new necklace.
10. DIY Graduation Gift for Her
Face it: she's been working so hard getting those great grades for so long, she has a million things to do around the house.
Why not gift her the gift of landscaping her yard, rebuilding that old vintage car you've had your eye on, or remodeling her bathroom? It can be something you do together, or something you completely surprise her with.
5 Meaningful Graduation Gifts for Son
11. Custom Pint Glass Set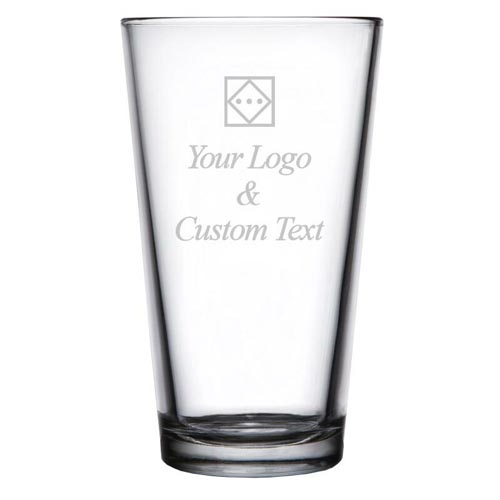 It's time to raise 'em high when your guy finally graduates! (College, people! College. Not for high school grads, unless you're clinking with some fine root beer.)
And these pint glasses with custom engraving by you are just the thing to toast with. You can be clever and funny with your personalization, or sentimental and sweet. Either way, he'll think of you each time he uses them (which will be quite often).
12. Personalized Old-Fashioned Pocket Knife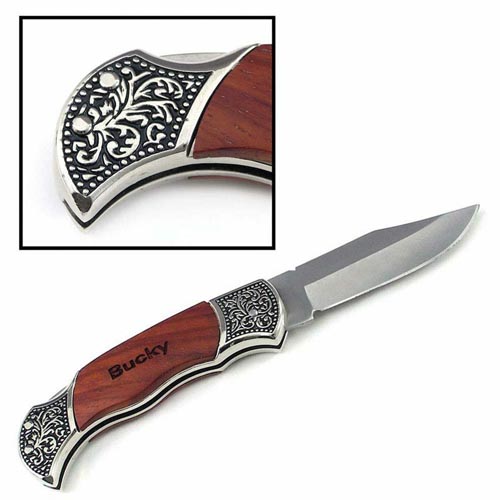 Not only is it practical, it's swanky and good-looking too! He'll feel like a Real Man© each time he goes to use this personalized, old-fashioned pocket knife… even if it's just to break into a fresh bag of chips.
Hey, a growing boy needs to eat!
13. Create a Rite of Passage
What's something you've always wanted to do with him, but somehow either never found the time or the finances?
Did you always used to talk about visiting the Grand Canyon when he was a small fry, or maybe hiking Machu Picchu?
Or perhaps it's not so grand: something like a fishing and camping trip, or a road trip to see where his great great grandparents lived, can be just as meaningful and memorable.
Whatever it is, make it special and creative and don't put it off any longer!
14. Dad's (or Grandpa's) Wristwatch
He's likely been curious about it since he was a boy, and maybe even longed to play with it. Why not take the time right now to gift him your own version of a family heirloom?
He'll be in awe of being grown enough to be in charge of such a special thing: and he can't help but daydream of the day he passes it onto his own boy or girl in the future.
15. DIY Graduation Gift for Him
If your son has been living like… well, a college or high school student, he's likely not surrounded by a scene straight out of Better Homes and Gardens.
Let's be frank, he's been wallowing in dirty socks, candy wrappers, and dust bunnies for the better part of several years now. If there are projects around the house or yard or even his jalopy, now's the time to spruce it up, change it up, polish it up, get it running, and make him feel like a real grownup.
Bonus if he helps you with all of this… but a surprise is fun too.
What is an appropriate gift for…
High School Graduation
We're not going to lie: if you ask most high school graduates what they want as a gift, they're likely going to admit to some folding money. It may be impersonal, but it's certainly needed and appreciated.
An expensive dinner out together too, is a wonderful gift for a high school graduate. Cloth napkins and goblets with sparkling water is a sophisticated right of passage for your new adult. Plus you'll get to spend some time with them before they enter into a new phase of life!
If they're going off to college, household stuff will be helpful. A good quality mattress, espresso machine, a new laptop. You know what they need.
Last but certainly not least, send them out on some sort of adventure. This could be a road trip (tickets to something fun the next state over, plus gas money) or a full-on vacation.
College Graduation
It's been four years (at least!) in the making. Now how best to celebrate and mark the occasion? Of course all the graduation gifts listed above will work just fine. But here are a few more college-grad-specific ideas.
Well, you might throw them their own party if they don't have one planned. That would be certainly memorable and if it's a surprise, a great way to get the (good kind of) tears flowing!
A dinner out together with a few family members or close friends, with the bill footed by you, is another way to show you care.
And some money is always another option at this stage. They've been living on Ramen noodles and a prayer for a while now: they'd love a little bit of spending cash.
Master's Degree Graduation
What to get someone who's just completed something most people only dream of? That's a good question!
Think of it this way: they've just achieved a milestone in their life, one that was years in the making. The sacrifices have been extreme! What can you do to celebrate the occasion?
Well, in this situation we think cash just isn't appropriate any longer. How about a party? It can be a black and white affair, catered and swanky, or a simple backyard pool party. Relaxing and kicking back is key!
If they're not the party type, consider a vintage book that means something to them, inscribed by you. A weekend getaway at a Bed and Breakfast could mean the world to them after all of their busyness. Or even a home cooked meal paired with a fine wine or bubbly champagne at your house - with conversation that goes late into the night!
Doctoral Degree
Again, cash just isn't appropriate at this level (unless you want to pay off a huge chunk of all of those student loans they've built up over the years!).
But that doesn't mean you can't spend any on them… what about a framed art print (or painted original) by a local up and coming artist? A case of good quality wine from your region? Access to your timeshare for a much needed vacation? How about renting out a bowling alley or movie theater for just them and their loved ones for a day of total R&R?
~
As you get more and more creative, and as you think more about the recipient, your gift will become more thoughtful and therefore all the more meaningful.
Browse our store here at Northwest Gifts for an array of original gift ideas. If you're still stuck, check out the guide from All Gifts Considered on How to Gift Thoughtful Gifts.