Posted by Northwest Gifts on 23rd Nov 2020
What makes the perfect beer gift for beer snobs? Personalization, of course!
Beer used to get a bad rap, and the beer guzzlers themselves had an even worse reputation.
But the beer drinkers of yesteryear are a thing of the past! Now we have craft beers, ciders, locally sourced and locally prized, and usually the connoisseurs are the classiest of the bunch.
With their hipster, millennial manbuns and soft flannel shirts, you can spot them a mile away. And when you need a gift for those lovable snobs? Well, we've got you covered.
Beer lovers are truly unique, and you want to find a gift that complements their originality and their passion for beer. Read on and you'll be prepared to have a personalized gift for even the most heavily bearded beer snob in your life.
10 Best Personalized Beer Gifts
1. Personalized Beer Mugs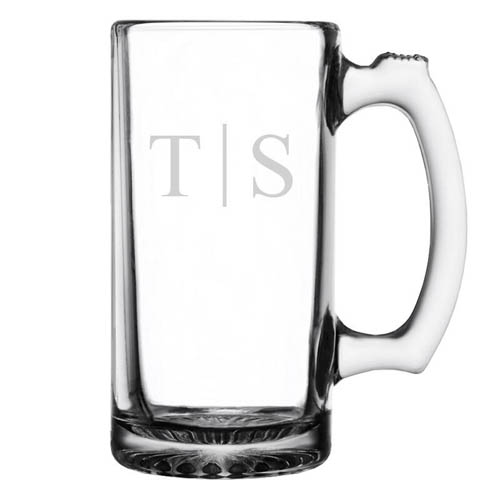 This set of four beer mugs (but don't forget, you can order more for a bulk discount) makes a great housewarming gift, a groomsmen present, or even just a simple but memorable birthday gift. The custom engraving is done in a frothy white color which will still stand out once full of his or her favorite ale. Raise a toast and do it with style!
2. Personalized Pint Glasses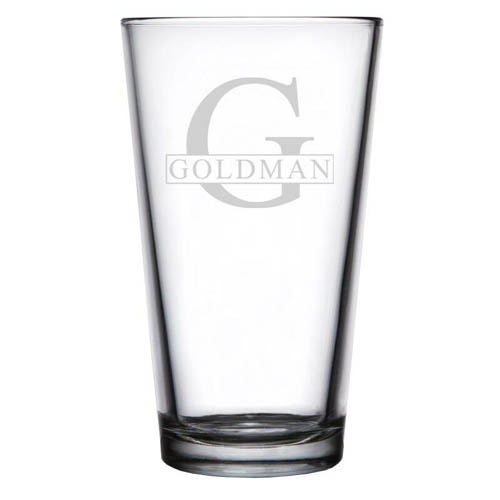 This pint glass looks so official with its name and streamlined initial, your friends might think you own your own classy bar. It holds 16 oz of beer deliciousness and would be dreamy kept in the freezer until it's five o'clock somewhere. And of course, they're dishwasher safe.
3. Personalized Beer Gift Bottle Opener
This laser-lettered mini-sign has a cast-iron bottle opener, and is engraved with the names and dates of your choice.
It's a great gift for the motorcycle and beer lover in your life, but if he's more of a golfer, rancher, or fisherman, we've got those too! This jaunty sign will be the toast of any backyard BBQ, tailgate party, or garage.
4. Good Times Great Friends Beer Mug Plaque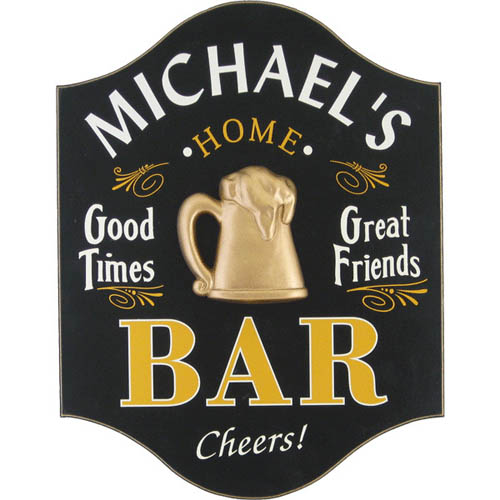 Cheers to this custom man cave beer mug plaque! Whether set over a pool table, or outside next to the grill, any beer snob would be happy to be greeted by this classy pub style sign. It's three-dimensional and hand-painted, too.
5. DIY Beer Gift Basket
Nothing says "I went out of my way for you, you adorable beer snob," like a basket you put together yourself!
The sky's the limit for this one, but may we suggest the following:
A six-pack of hand-chosen, hand-crafted bottles of foamy goodness
Salty snacks, like mixed nuts or organic pretzels
Coasters (preferably personalized ones)
A bottle opener
A subscription to Beer magazine, or one issue rolled up and tied with string
Locally made beef jerky
A gift certificate to a local brewery or pub
A German-style stein
6. Personalized Biergarten Brewhaus Barrel Head Sign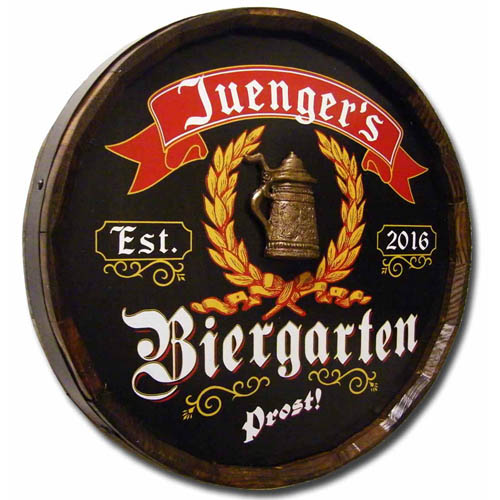 And speaking of German beer (see above), this Personalized Biergarten Brewhaus Sign would make the logical gift for your beer purist. It's made from a quarter barrel of solid wood, and customized to your specifications.
It's rustic, yet still chic and timeless. This one is perfect for your most stylish of beer snobs.
7. Rare Beer Club (Best Subscription for Beer Snobs!)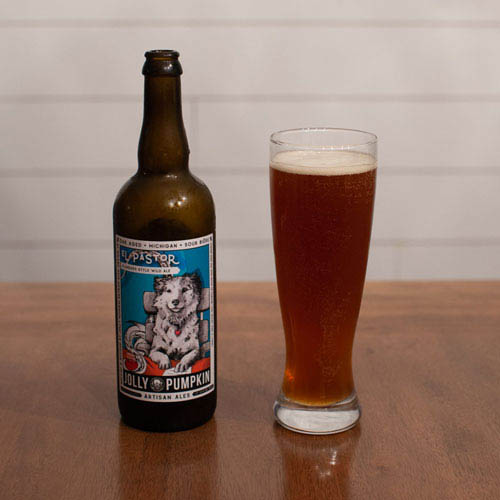 Ok so maybe this isn't fully personalized, but it's awesome. As Cousin Eddy would say, it's the gift that keeps on giving, Clarke! He's right when it comes to this beer subscription box.
You (or your gift recipient) will receive two 750 ml bottles (these are the larger and lovelier size) a month. Why do we love this beer club out of all the ones to choose from in the great, wide world? Because the selection at the Rare Beer Club blew us away.
These are beers you can't find in the grocery store, the liquor store, or even that trendy pub down the street. With bottles from all over the world, you're sure to find your next favorite brew. Well, until next month's shipment arrives, that is.
8. Vintage Personalized Beer Connoisseur Plaque
Your beer snob already knows that he/she is the authority of all things sudsy and hoppy, so why not get a sign that embraces that knowledge?
While clever and funny, this wooden Personalized Beer Connoisseur Sign is also vintage inspired and will blend in beautifully in any decor. It's made by hand and distressed to a flawless finish that will catch the eye of everyone who loves a good beer.
9. Custom Metal Brewhouse Sign w/ Bottle Opener Tap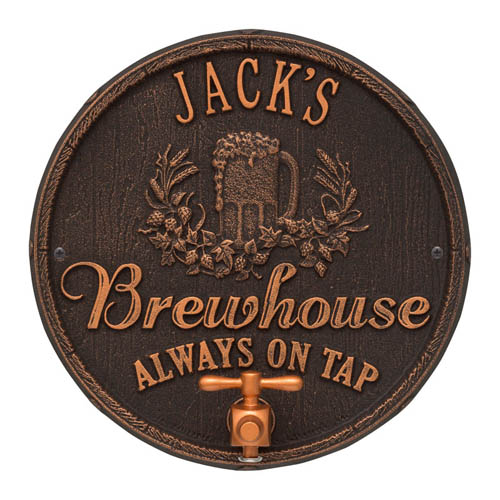 This good-looking stud is made from metal with a clever spigot designed to open your favorite beer. Customized with your name, it's sure to please and will last forever.
The Custom Metal Brewhouse Sign is elegant and sophisticated, and can be mounted indoors or outdoors with its premium Alumi-Shield finish.
10. Beer of the Week Brewery Plaque w/ Chalkboard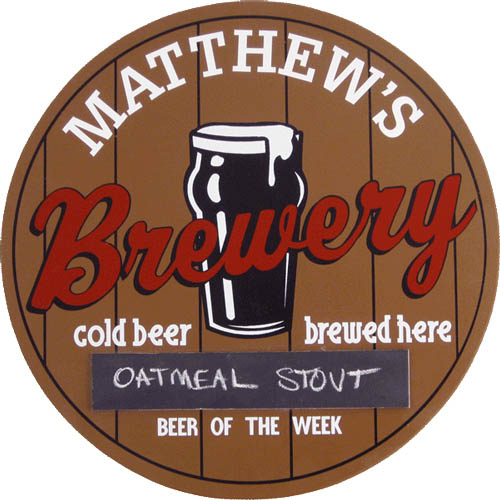 Have a home brewery, or just wish you did? This personalized beer sign fits the bill nicely for just such a place.
With a chalkboard space to enter in the Beer of the Week promptly every seven days, we think this is a great gift on its own, or paired with the Rare Beer Club subscription. It comes ready to hang and ready to start a conversation while you pour.
More Gifts for Beer Snobs
If you're still unsure about what to buy your beer snob, here are a few more ideas while you muse on it...
More Home Bar Signs
Like this one, which reads, "Proudly serving whatever you bring!" This cheeky sign is a wink and a nod and a reminder to not show up to this house empty-handed. Plus we have many more signs and styles here.
Oak Barrels
Because "bourbon barrel aged beer" is a big thing, don't you know? These gorgeous (and personalized!) barrels will render your beer snob speechless … for at least a few minutes anyway.
Beer Podcast Subscription
Or at least a nod in their direction. We like Good Beer Hunting, but there are plenty out there to choose from in this podcast-happy land we live in!
The Beer Pantry Cookbook
By Adam Dulye. If your beer snob is also a foodie (and we bet they are), this witty cookbook will have their taste buds salivating in no time! Not only are the recipes delicious on their own, but they come with pairing recommendations too. What ale goes with risotto? You're about to find out.
The Beer Bucket List
By Mark Dredge. It's exactly what it sounds like: a bucket list for beer lovers. Dredge isn't just an entertaining writer, he is a beer connoisseur and award winning beer writer, so he knows where of he speaks. If your beer snob loves to travel, even from the comfort of his armchair, this book will inspire endlessly.
Pub Crawl
Nobody wants to drink alone, and pub crawls are fun for everyone (over 21, of course). Make friends with the bartenders and patrons, as you take your beer snob out for a night out on the town!
Local Goods
A gift certificate for a local brewery. He can get merch, a favorite brew, or something totally new.
Brewery Tour
Surprise your favorite beer snob with a special field trip (they're not just for the whippersnappers, you know) to the nearest brewery or ciderhouse.
Homebrew Kit
You can find all sorts to fit the bill, but the ones at Northern Brewer have a stellar reputation.
Growler
Give it either empty for him/her to choose their own filling, or full of your own personal favorite brew.
Need EVEN MORE beer-themed gifts? Check out these 21 Beer Lover Gift Ideas.